Born from a buoy.
In 1952 George Stephen Sr. was working at Weber Brothers Metal Works in Chicago, Illinois, manufacturing marine buoys when he came up with an idea for a better grill. His invention: a dome-shaped grill with a lid to protect food from the elements, while sealing in that only-from-the-grill barbecue flavor.
George Stephen cut a buoy in half, added some air vents and legs and, in the process, invented the grill that would spark a backyard revolution.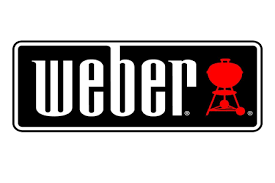 Ever since the original Weber kettle set the benchmark in barbecue quality, we've had a reputation to protect. We know that people rely on and trust us to build barbecues of extraordinary quality and we are not going to let them down. You see, quality is at the very heart of our company's culture. That is why we strive to keep all of our manufacturing processes at or above the world's best practice. These are not gas BBQs from some backyard factory. These are not barbecues from some backyard factory. Even poor quality barbecues can look good on the showroom floor, but we know it's how they look years and years later that really matters. That's why each Weber barbecue is made from only the highest grade materials that are chosen to weather the elements and stand the test of time. Heavy gauge steel, the finest porcelain enamel, best grade aluminium and, of course, quality stainless steel.
You probably know that Weber® barbecues are not just barbecues. These days Webers can cook almost anything. And they need to. People still want to barbecue but they also want to sear, roast, bake, smoke and fry. To get the best results for each of these cooking methods we have had to create a complete range of accessories. That's why we make roasting trivets, pizza systems, breakfast plates, meat thermometers and a host of other accessories to help with the cooking.
Click on the image below to see the whole Weber BBQ Accessory range on the Weber Website