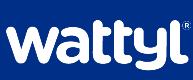 Wattyl makes the job easy with our wide range of great products and finishes.
Professional Paint Centres
At Wattyl we know you want the best result each and every time for your projects. We can supply everything from paint, metal protection, woodcare and accessories at any one of our Wattyl Paint Centres around Australia.
Professional Advice
Our staff can advise you on our latest ranges available and we have a technical service department at the ready to answer any technical queries you may have for any of our products or applications. Contact our National Technical Support Team on 132 101
Wattyl Professional Choice now in plastic
Professional painters will be saying 'goodbye heavy metal, hello fantastic plastic' when they what's new in the Professional Choice range. For ten great reasons to change to our new plastic pails, see our brochure and video online.
Proudly Australian
When you select Wattyl, you get a guarantee of over 90 years experience in making paint and coatings to suit our unique Australian environment.